Comprehensive Catalog and History of Confederate Bonds
Purchase
SKU: 12038
AUTHOR/EDITOR: Douglas B. Ball; Henry F. Simmons, Jr.
ISBN 13: 9780931960789
ISBN 10: 0931960789
EAN: 9780931960789
BARCODE: 9780931960789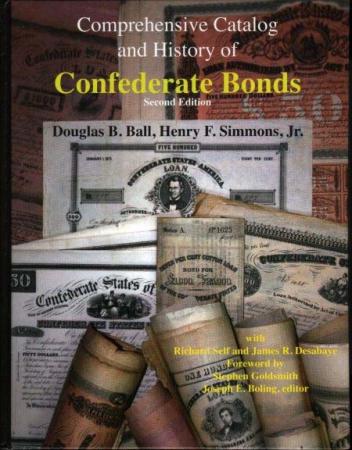 Description
A second edition of
The Comprehensive Catalog and History of Confederate Bonds
has been released after more then a decade (1998) since the work was first published by Dr. Douglas Ball. Confederate bond collectors will want this book for their libraries.
A historical reference to the Civil War and the bonds issued by the Confederate States of America. This book is an exceptional reference to the bonds issued to help finance the confederacy with stats on quantities issued and money raised.
Written by Douglas B. Ball, Ph.D. of R.M. Smythe, Henry F Simmons, Jr with Richard Self and James R. Desabaye. Forward by Stephen Goldsmith, Joseph E. Boling, editor.
Binding: Hardcover
Edition: 2nd
Publication Date: August 2015
Size: 8.5x1.75
Pages: 301


Products You May Like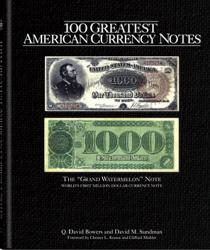 $29.95
Sale Price:
$22.49
$49.95
Sale Price:
$37.49