The Ingle System Scrip of the Mid-Atlantic Region
Purchase
SKU: 14480
AUTHOR/EDITOR: Eric R. Schena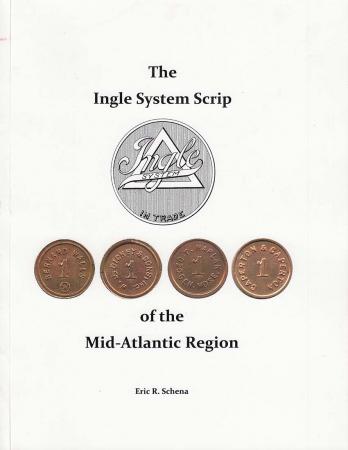 Description
This book was born out of frustration trying to get tangible attributions on Ingle tokens. Until recently, identifying where a given Ingle System token was used was problematic at best. Unfortunately for collectors, a large number of Ingle System scrip does not indicate place of use and some tokens have generic names, further frustrating would-be identification. The Ingle System tokens were the first of the "system" style tokens – tokens that used a standard format and sometimes used a special register. System scrip became especially popular with coal mines, where keeping track of advances on pay envelopes was especially crucial.
With the help of John Byars and Dave Schenkman, the author was able to go through much of the remaining Ingle records and help piece together information on Ingle System tokens used in the central Mid-Atlantic States of Virginia, West Virginia, Maryland, and the District of Columbia (at this time, no Ingle tokens are known from Delaware).
The Ingle System Scrip of the Mid-Atlantic Region correlates data from the Ingle ledgers, published and unpublished information regarding denominations, and design types gathered from various sources. It covers the 419 confirmed attributions to the region: 290 merchants from West Virginia, 116 from Virginia, 12 from Maryland, and 1 from the District of Columbia. It also includes a section on Ingle tokens that were attributed to the region through Lloyd Wagaman's groundbreaking effort in the 1980s but have since been reattributed through the ledgers. To help pinpoint a particular issuer, there are two indexes, one by merchant name and one by location.
The book is heavily illustrated in full color throughout and includes county distribution maps of where the tokens were used in the region.
Binding: Paperback
Edition: 1st
Publication Date: 2012
Size: 8.5x11
Pages: 162


Products You May Like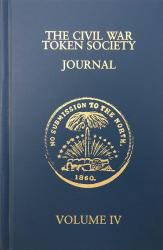 $20.00
Sale Price:
$10.00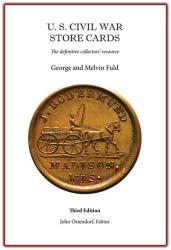 $100.00
Sale Price:
$90.00
Product is out of stock