100 Greatest Canadian Coins and Tokens
Purchase
SKU: 12204
MODEL: 0794849830
AUTHOR/EDITOR: Harvey B. Richer
ISBN 13: 9780794849832
ISBN 10: 0794849830
MADE IN: China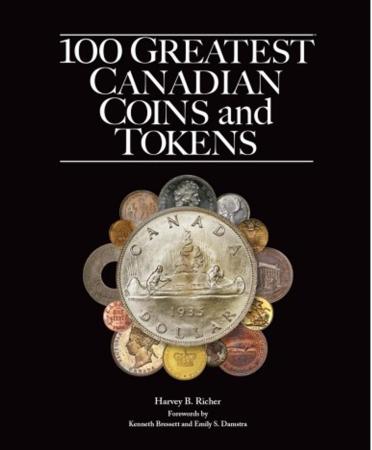 Description
Dr. Harvey Richer's 100 Greatest Canadian Coins and Tokens takes its place among nearly 75 years of Whitman books and hobby supplies covering Canadian numismatics. He joins the likes of Yeoman, Bressett, Charlton, Willey, and Haxby in the exploration of Canada and its money.

In this beautifully illustrated book, Richer offers a guided tour of coins, tokens, and related artifacts that have fascinated collectors and historians for generations.
Copper, silver, and gold are all inside—and so are some surprises, like French playing cards, encased postage, and a Newfoundland government bond. You'll see tiny silver five-cent pieces, so small they were nicknamed "fish scales," all the way up to a gargantuan 100-kilogram gold coin with a face value of $1 million.
Along the way Richer explores the fascinating history of money in Canada, from wampum belts and beaver skins to today's classic circulating coins. He connects it all to people (early European explorers, Native chiefs, British royalty, engineers, artists, fishermen, and many others) . . . places (from Ontario to Nunavut, from Yukon to Labrador) . . . events (the American Revolution and Civil War, Canada's 1867 Confederation, the birth of the Ottawa Mint, the Great War, World War II, Queen Elizabeth's Jubilee) . . . and more.
What makes a Canadian coin "great"? It's a combination of rarity, value, popularity, beauty, technical innovation, historical significance, and many other ingredients.
"If you already collect Canadian coins," says Red Book editor emeritus Kenneth Bressett, "Harvey Richer's book will refresh your interest and bring back wonderful memories. If you're new to the hobby, you'll be inspired to begin a richly satisfying lifelong journey."
Binding:
Hardcover
Edition:
1st
Publication Date:
July 4, 2022
Size:
10x12
Pages:
160
Products You May Like
$89.95
Sale Price:
$67.49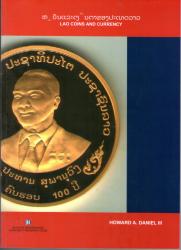 $45.00
Sale Price:
$45.00
Product is out of stock
$68.00
Sale Price:
$59.79