Guide to Coin Price Guides


When it comes time to use a coin price guide to determine the value of collectible coins, the first step is decide whether you want to lookup retail prices or wholesale prices. Generally speaking, the prices in retail price guides are intended to represent the price a collector could expect to pay for a coin when buying it from a dealer. Wholesale price guides, on the other hand are usually written with coin dealers in mind. Therefore, wholesale price guides can be used by collectors to estimate what a dealer might pay to buy their coins. Dealers frequently use wholesale price guides for transactions with other dealers as well as with collectors.

We limit our coverage here to price guides that are updated at least annual and cover essentially the entire spectrum of coins made by the United States Mint. A lot of our specialized coin series books include pricing information for the particular series covered by the book. However, these books are typically updated less frequently than the price guides highlighted below.

Retail Coin Price Guides


The Official Red Book: A Guide Book of United States Coins (a/k/a the Redbook)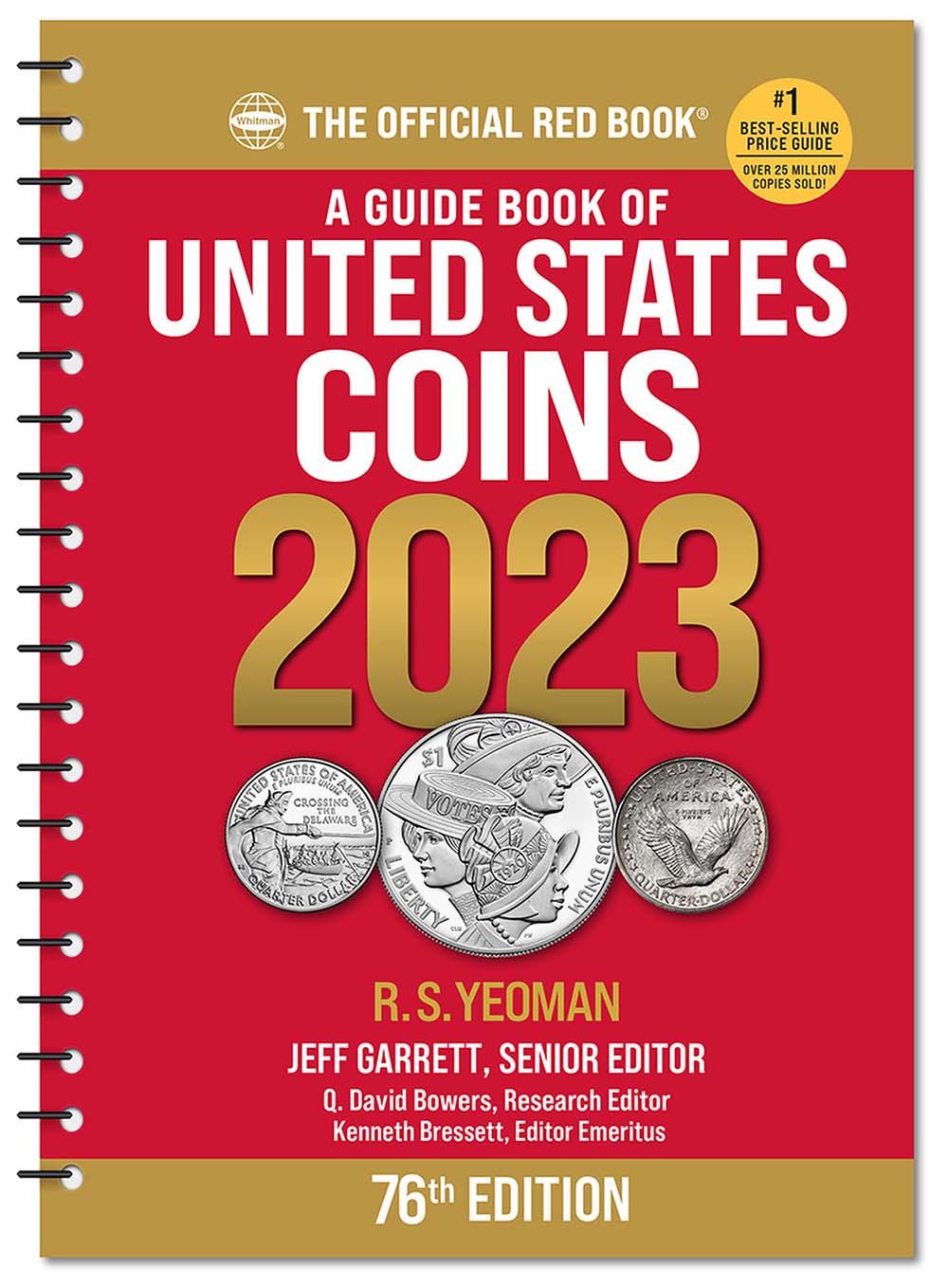 The most widely used and best known retail price guide is The Official Red Book: A Guide Book of United States Coins commonly known among numismatists as the "Redbook." The Redbook, by R.S. Yeoman is published by Whitman Publishing with Jeff Garrett, Q. David Bowers and Kenneth Bressett as editors. The Redbook has been published annually since 1947 and as sold over 24 million copies. It essentially covers the entire history of United States coinage. In addition to pricing, the Redbook is full of other useful information including abbreviated coin histories, mintage statistics, brief grading descriptions and much more. No numismatic title packs as much information into a single book as the Redbook.
The Redbook is currently published in six formats. The Redbook is released each year (usually in early April) in four different bindings (all with identical content):
Spiral bound--The least expensive and most popular version. The binding allows the book to lie flat and stay open to a chosen page. This makes it easy to reference the book while one's hands are busy with coins.
Hard cover—A more traditional looking book but a little harder to reference while the hands are working. The Redbook has become a collectible in its own right and many people buy a hardcover version to keep nice as part of their collection or numismatic library.
Hidden spiral—This format is the publisher's attempt to combine the durability of a hard cover book with the functionality of a spiral bound volume.
Large print—The pages are more than twice the size on this version making it easy to read although a little more cumbersome to transport to shows or shops. It is spiral bound.
Starting in 2016, an expanded version of the Redbook, known as the "Mega Red," has been issued with the annual issues are shortly thereafter. At over 1600 pages, the Mega Red includes a lot of additional information not found in the regular versions of the Redbook including expanded price and grading information. Each year the Mega Red includes expanding coverage into one US coin type of or denomination that typically covers 600+/- pages. The subject matter for this expanded coverage varies from year-to-year.
Finally, since 2008, a limited edition leather bound version of the Redbook has been issued for the serious Redbook collector. In the last few years, this was limited to 500 copies.
Published annually since 2003 by Krause Publications, the
US Coin Digest
includes pricing for all circulating and non-circulating US coins. It is available only in the hidden spiral format. Its scope and content is very similar to the Redbook but put together by a different set of editors and published by a different publisher.
This complete reference to U.S. coins includes all circulating and non-circulating coins, from early American Token Coinage to modern commemorative issues of the 21st century. Pricing for each coin type is provided in a variety of the most commonly seen grades. Fully illustrated with more than 2,000 images, most of them in full color, the
US Coin Digest
is a comprehensive, fully researched and vetted color guide with values to all United States coins issues.

CPG Coin & Currency Market Review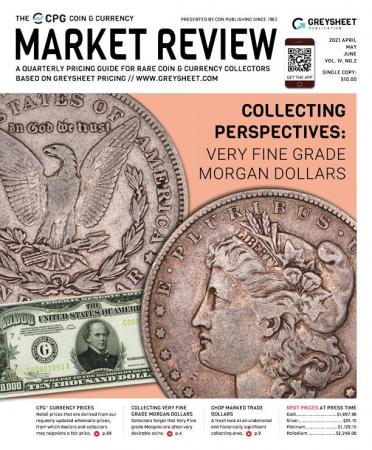 The CPG Coin & Currency Market Review is published by CDN Publishing which is best known for its flagship The CDN Monthly Greysheet covered in Wholesale price guides below. Whitman Publishing and Krause Publications publish a wide variety of numismatic, philatelic and other collectibles books every year. As part of their wide array of titles, they also publish coin price guides. In contrast, CDN Publishing's entire focus is coin and banknote pricing. All of their effort and all of their publications focus on numismatic pricing. Numismatic pricing is their business. This focus has resulted in CDN Publications' Greysheet being far and away the leading wholesale price guide in the industry. Beginning in 2017, CDN branched out and brought their experience to the retail side of coin pricing with the publication of The CPG Coin & Currency Market Review.
The CPG Coin & Currency Market Review is published quarterly in magazine format and is available as either a single issue or annual subscription. The quarterly schedule for The CPG Coin & Currency Market Review allows it to adjust more timely to price changes in the market than the annually published guides. In addition to pricing, each issue of The CPG Coin & Currency Market Review includes a feature article along with some market commentary and another article or two. But, the primary focus is pricing. It does not include grading information, mintage statistics or other the other basic information included in the price guides covered above.


The CAC Rare Coin Market Review


Certified Acceptance Corporation (CAC) verifies coins previously graded by PCGS or NGC and award their CAC sticker only to those coins that are solid or premium quality for their assigned grade. The CAC Rare Coin Market Review, also published by CDN Publishing, focuses exclusively on retail pricing for these CAC-approved certified coins. Like The CPG Coin & Currency Market Review, The CAC Rare Coin Market Review is published quarterly in magazine format and is available as either a single issue or annual subscription. Each issue includes a few short articles or editorials related to CAC and CAC coin pricing.
The Coin Collector's Assistant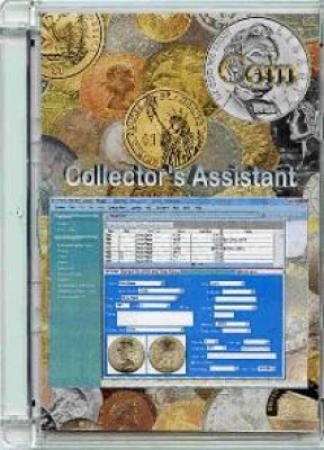 The Coin Collector's Assistant is coin collection inventory software. It is available in both PC and Mac formats and includes current pricing information for all US coins. Future pricing updates are available from the publisher on a subscription basis. Add-ons are available to expand the data and prices into US currency, world coins and ancient coins.

The Coin Collector's Assistant is a comprehensive program for managing a coin collection with up-to-date pricing. Suitable for both novice and experienced collectors with an easy-to-use interface. The Coin Collector's Assistant contains a complete United States coin database with comprehensive listings by date and mint mark of all coinage minted by the United States Mint including all US circulating coinage, pre-1954 and modern commemoratives, bullion coins, and sets. Also included are Hawaiian and Colonial coinage. It contains current coin values, provided by Coin World, a recognized leader in numismatics. It is fully featured coin inventory software.
PCGS and NGC Price Guides


Professional Coin Grading Service (PCGS) and Numismatic Guaranty Corporation (NGC) are the two leading coin grading and certification companies. Both companies publish retail price guides for coins they have graded that currently reside in their holders. Both the PCGS Price Guide and the NGC Price Guide are free online only guides.
Wholesale Coin Price Guides


The CDN Monthly Greysheet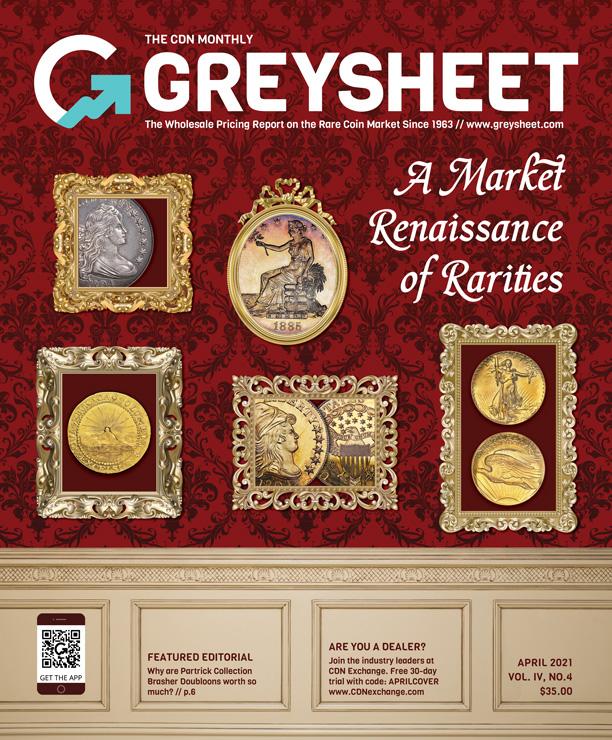 The CDN Monthly Greysheet is the most widely used dealer price guide for United States coins. Whenever a dealer is buying or selling coins, a Greysheet can usually be found within arm's reach of the dealer. Founded in 1963 and staffed by experienced numismatic professionals, the Greysheet is often where dealers go first for pricing information. The Greysheet is published monthly in magazine format with online digital and ap access included. The monthly frequency provides for the most up-to-date valuations of any of the printed coin pricing guides, wholesale or retail. Subscribers can access real-time pricing in the Greysheet mobile ap or on the Greysheet's website.
Each issue of the Greysheet includes a few short articles, editorials and/or commentary focused on the coin market or coin pricing. Aimed at dealers, the Greysheet assumes the reader knows how to grade coins. No grading descriptions, mintage figures or other non-pricing information is included.
Greysheet pricing is most commonly used in dealer-to-dealer transactions. Dealer-to-collector transactions are one (or more) step(s) removed from the dealer-to-dealer transactions represented by Greysheet pricing. Thus, a dealer's whole buy price from collectors is usually lower than these dealer-to-dealer prices and the prices dealers charge collectors are typically higher than Greysheet prices. As a result, Greysheet pricing is usually somewhere in between the two price levels a collector normally encounters. With pricing in the middle, dealers often use the Greysheet for both buying and selling by subtracting or adding their desired margin to the published Greysheet prices. This eliminates the need for two separate price guides.
The Official Blue Book: A Guide Book of United States Coins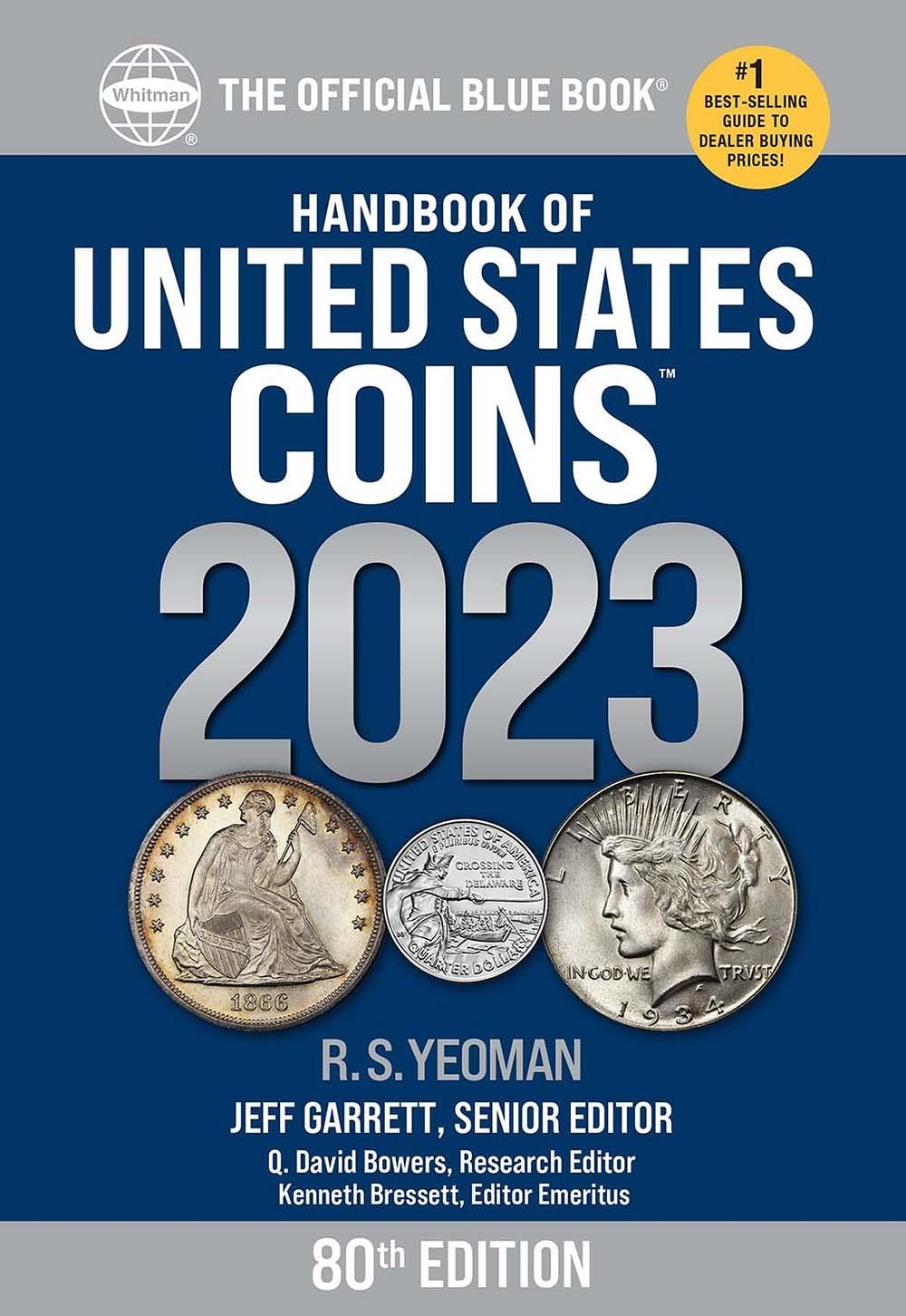 Whitman's wholesale companion to the Redbook is The Official Blue Book: A Guide Book of United States Coins commonly known as the Bluebook. The Bluebook is a slimmed down version of the Redbook without historical information, mintage statistics, and other similar non-pricing information. Instead the focus of the Bluebook is almost purely pricing. Unlike the Greysheet, Bluebook prices are intended to approximate the price a collector could expect to receive when selling coins to a dealer rather than dealer-to-dealer wholesale pricing.
Like the Redbook, the Bluebook is published annually (usually releasing in early May). It is available in two formats (paperback and hardcover), both of which have identical content.
Return to our Coin Price Guide Home Page to read additional Coin Pricing help topics.