Beckett Hockey Card Price Guide 2023
Purchase
SKU: 1601432
MODEL: PGHK0032
ISBN 13: 9781936681570
ISBN 10: 1936681579
EAN: 9781936681570
MADE IN: USA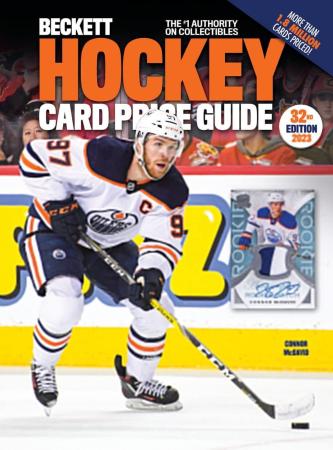 Description
2023 Beckett Hockey Card Price Guide #32
Complete pricing for hockey card sets from 1910 to mid-2022.
More than 1.8 million cards priced.
Front photos of an example card for most major sets.
Complete checklists for all included card sets.
Values for individual cards and complete sets developed from thorough market research.
Set descriptions include key cards, distinguishing features, distribution information and insert ratios.
Binding:
Paperback
Edition:
32nd
Publication Date:
September 16, 2022
Size:
8 x 1.2 x 10.6 inches
Pages:
648
Products You May Like
$44.95
Sale Price:
$35.99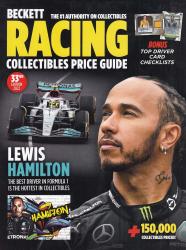 $29.95
Sale Price:
$23.99