King of Eagles
Purchase
SKU: 11008
AUTHOR/EDITOR: Dean Albanese
ISBN 13: 9780979947520
ISBN 10: 0979947529
EAN: 9780979947520
BARCODE: 9780979947520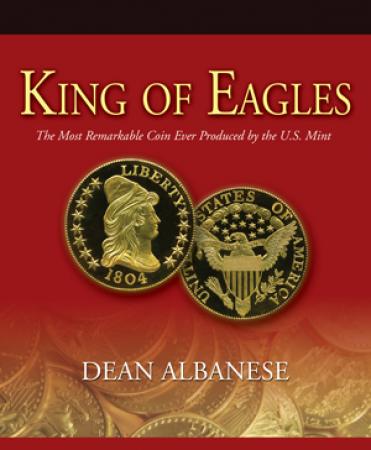 Description
The 1804 Plain gold Eagle is without a doubt the most remarkable coin ever minted by the U.S. Mint it is indeed, the "King of Eagles." Only four specimens of this quintessentially rare coin were minted – but not in 1804, as the date on the obverse suggests. Instead, these near-priceless coins were minted by special order of President Andrew Jackson during the period 1834 – 1835 as diplomatic gifts to a king, two emperors, and a sultan.
The story begins in 1832, when Edmund Roberts sailed aboard the U.S.S. Peacock on a diplomatic mission to establish trade relations with Muscat (modern-day Oman), Siam (modern-day Thailand), Cochin China (modern-day Vietnam), and Japan. He succeeded with Muscat and Siam and returned to the United States, where complete sets of new gold, silver, and copper coins, neatly arranged in a morocco case, were made as princely gifts. These sets included the 1804 silver Dollar and the much rarer 1804 Plain-4 gold Eagle.
The return trip to the Far East was an adventure that has been the subject of many books, the sort of tale that can arouse one's imagination and inspire movies. Men may fantasize and dream about high adventure, but the King of Eagles is a true story that is more exciting than any fantasy could be. It is a story about politics, greed, and courage that includes attacks by pirates, a shipwreck on a desert island, daring rescues, strange-but-true encounters with exotic natives, and, finally, tragedy.
Today the saga is told as never before, and the King of Eagles continues to be the ultimate prize for collectors of American coins and for history enthusiast.
Any fan of rare coins or US history will love this book. The author, Dean Albanese would love to tell you the story of this coin in person. But he had to settle for turning it into an amazing book.
The book is a tribute to a spectacular coin and an untold story in our country's history.
Binding: Hardcover
Edition: 1st
Publication Date: August 2009
Size: 8.6x6.4
Pages: 172
Products You May Like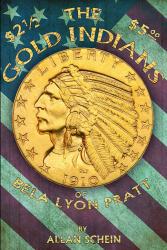 $40.00
Sale Price:
$40.00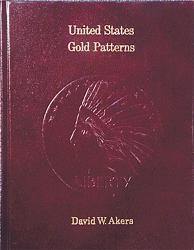 $50.00
Sale Price:
$125.00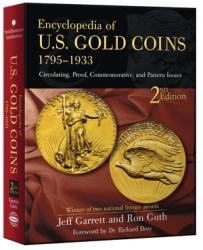 $69.95
Sale Price:
$52.49
Product is out of stock