Lindner ERNI Stamp Gum Remover
Purchase
SKU: 55822
MODEL: 8072
EAN: 4044713002292
BARCODE: 4044713002292
MADE IN: Germany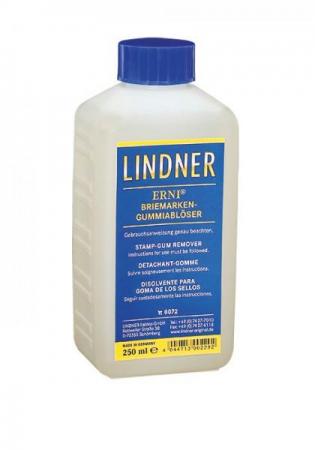 Description
Manufacturer's Use and Handling Instructions:
ERNI Stamp Gum Remover dissolves persistent gum residue from stamps. It is not just the difficult gum on some of the old stamps that has proven to be a difficult problem but even some of the new synthetic gums have caused concern for the stamp collector. The difficult gums have been in those traditional collecting areas of old Austria, Hungary, Germany and the former D.D.R Under certain conditions this hard gum can be removed without the use of chemicals.
How to use: Briefly shake bottle and put undiluted solution into the appropriate dish. Completely submerge stamps or pieces of letters in ERNI stamp gum solvent. In most cases the gum is completely dissolved after approximately one hour. In rare severe cases the object should be left in the ERNI stamp-gum solvent for a longer duration. Tests have shown that even matted pieces have been dissolved within a day. After the procedure, the treated objects are rinsed in lukewarm water and dried as usual. It is not recommended for stamps sensitive to water or where colors or franking ink are not color fast.
Important: After use, DO NOT pour the solution back into the bottle. Solution which has already been used and thus has a high gum content can not be re-used.
Read identification label before use. Keep out of children's reach. Wear gloves / protective clothing / eye protection / face protection. If inhaled, can cause allergy, asthma type symptoms or breathing difficulties. Can cause allergic skin reaction. Avoid inhaling fumes. If medical help is necessary, keep identification label and packaging at hand. Disposal of contents and the container according to local/regional/national/international regulations.
General note: Immediately dispose of any garments which may have been in contact with the solution. If inhaled: In case of breathing difficulties get fresh air and assume a position that facilitates breathing. Get plenty of fresh air and consult a doctor. In case of skin contact: Immediately wash out with soap and water, rinse well. In case of eye irritation: Rinse well for several minutes under running water with eye lids open and consult a doctor. If swallowed: Immediately consult a doctor.
Contains: Pancreatin
Size: 8 fluid ounces (250ml)
Safety Data Sheet: Safety Data Sheet
Products You May Like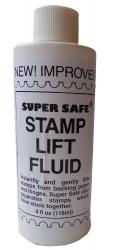 $29.99
Sale Price:
$22.79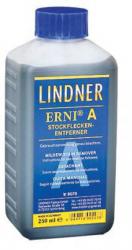 $26.50
Sale Price:
$23.89
Product is out of stock