MicroChamber Interleaving Paper -- Silver Age Comic Size -- 100 Sheets
Purchase
SKU: 47250
MODEL: MCIP-SA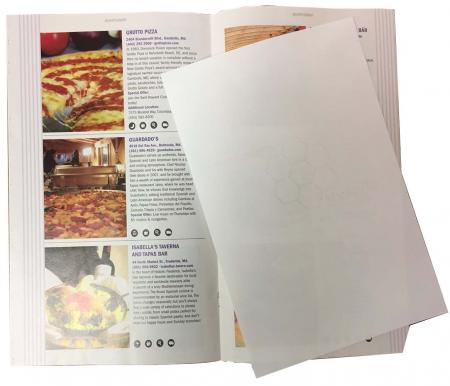 Description
Our MicroChamber Interleaving Paper is the exact same paper used by Certified Guaranty Company (CGC) inside comic books in CGC's certified comic book holders (slabs). We source our MicroChamber Interleaving Paper from the same supplier and have it cut to the same size as that used by CGC for Silver Age Comics. It is very thin, nearly transparent, and contains SPZ zeolite which gives it the power to remove pollutants, both airborne and those released by the comic book itself. MicroChamber Interleaving Paper also eliminates odors such as those from smoke, mold, and mildew. This paper is a thin, pure white, exceptionally uniform 100% cotton paper, containing an unobtrusive watermark for easy identification. It is approximately one half the thickness of a sheet of bond paper. It can be used with all collections, whether paper- based or photographic items are involved.

MicroChamber Interleaving Paper provides protection against oxidative and acid gaseous pollutants such as ozone (O3), oxides of nitrogen (NOx, NO, NO2), sulfur dioxide (SO2), as well as a great many other molecules which can harm collections. Such molecules pass unaffected through even the thickest buffered boards, where they can contact and damage collections housed within. MicroChamber Interleaving Paper provides actual preventative conservation protection for collections, as opposed to the passive state of "doing no harm." Preventing deterioration from taking place while collections are stored in archival housings and enclosures is the ultimate goal of collections management and MicroChamber Interleaving Paper fills that role.

Note: MicroChamber Interleaving Paper will not stop active mold and mildew. If you have this issue, contact a conservator to have your item treated and be sure to keep the affected item away from other objects to prevent the spread.
Dimensions: 6 3/8 by 9 3/4 inches (Silver Aged Comic Size)
Thickness: .0025-.0028 inch
Weight: 65 g/m2