Stanley Gibbons 2020 Commonwealth & British Empire Stamp Catalogue 1840-1970
Purchase
SKU: 1566020
MODEL: R2813-20
ISBN 13: 9781911304463
ISBN 10: 1911304461
EAN: 9781911304463
MADE IN: Italy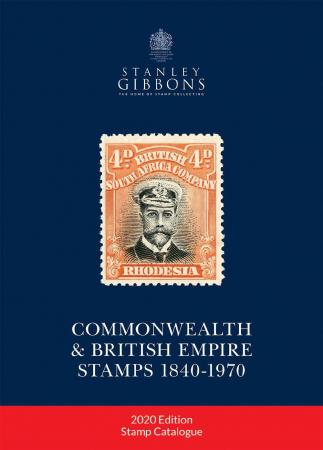 Description
This comprehensive catalogue covers Great Britain, Commonwealth and Empire countries from 1840 to 1970. The listings include variations in watermark, perforation, paper and printing methods, major shades, watermark varieties, important plate flaws, errors, government telegraph stamps and booklets (all listed and priced).
Guidance is given throughout the catalogue on subjects such as unusual usages, overprint settings, forgeries and much, much more. More such notes have been added to the this edition.
The standard work of reference for collectors of British Commonwealth stamps all over the world. As usual, there have been a number of additions and improvements to the this new edition.
It remains an inescapable fact that, buying or selling, it is vitally important to have the very latest 'Part 1' to refer to.
Important Additions to the 2020 Edition:
The Rhodesia King George V 'Admirals' have been considerably expanded to include a further head die, as well as varieties such as the 'Waxed moustache' and 'Striped collar'. There are clear enlarged illustrations and notes providing guidance on identification and the prices put on some of the newly listed stamps will make this section especially well worth looking at.
The 'Spaven' flaw on the King Edward VII low-value 'Imperium' key plates is now listed under the new name 'Damaged frame and crown'. This affects the listings of 13 different colonies and clear illustrations and descriptions are provided.
The orientation of sideways watermarks is now specified throughout the catalogue as a helpful guide to collectors.
In Great Britain the illustrations have been extensively improved and many new ones have been added.
More plate and watermark varieties have been added, along with helpful notes on a wide variety of topics.
Other important changes and additions affect Australia, Iraq, New Zealand, Pakistan and Zululand.
Two new articles taken from Gibbons Stamp Monthly cover the 'VR' overprints of Fiji (by David Alford) and the Zululand £5 black printed double (by Philip Kinns). If you missed these when they were published, now's the opportunity to catch up.
The list of 'Numbers added' to this edition is probably longer than for any this century – don't miss out!
Brand New cover design.
Key Features:
The authoritative reference source for GB and Commonwealth stamp information – all stamps from 1840 to 1970 listed and priced.
To help readers avoid buying forgeries or fakes, or stamps with forged postmarks, there is helpful information on their identification.
Strengthened, case bound binding for extra durability.
Unique listing by SG number.
Full colour illustrations.
Invaluable six-page article on stamp condition.
Helpful guide to valuing stamps on commercial cover up to 1945.
Prices have once again been revised from cover to cover. The market for fine British Commonwealth stamps remains buoyant, with increases in most sections, some of them quite substantial (India 31a/Straits Settlements Z64a is up from £250,000 to £750,000). Areas of particular strength include Australia and States, India and States, New Zealand and many African territories, while plate flaws and watermark varieties also see widespread price rises.
Whether you are an active buyer of Commonwealth stamps, a dealer or an investor, it is vital to be right up to date with this very active market – and there is no more up-to-date reference than the 2020 'Part 1'.
Binding:
Hardcover
Edition:
122nd (2020)
Publication Date:
September 11, 2019
Size:
8.5x12
Pages:
780
Products You May Like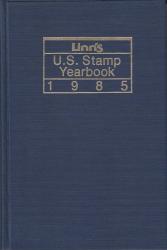 $35.00
Sale Price:
$17.49
$90.95
Sale Price:
$72.79