Saudi Gold and other Tales from the Mint
Purchase
SKU: 11411
AUTHOR/EDITOR: Roger W. Burdette
ISBN 13: 9780989959575
ISBN 10: 0989959570
MADE IN: USA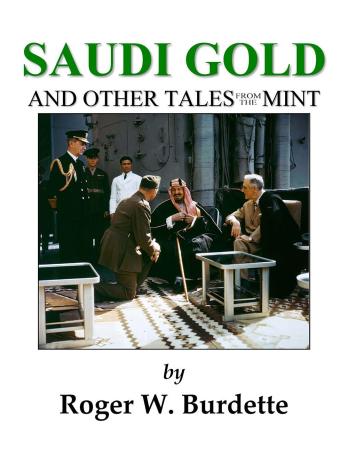 Description
Through ten fascinating short stories, Saudi Gold and other Tales from the Mint covers several intriguing events in US numismatics during first half of the twentieth century. The background for these tales is the period of time when the United States was emerging as a world leader, World Wars I and II, and the Roaring Twenties and the Great Depression in between. The book wraps up shortly after the end of World War II with the release of the Roosevelt Dime in 1946 and the Franklin Half Dollar in 1948.

America's national numismatic journey began with tentative issues of "Fugio" cents in 1787 and "half dismes" in 1792. Over time, external events generated unexpected changes to accustomed financial and coinage systems. Some changes were of wide impact, while others were limited to our national mints, and some remain largely unknown to the present.
Saudi Gold and other Tales from the Mint explains use of gold as a single monetary standard, commonly accepted by most nations. But the United States, with its diverse and questioning population, attempted to have gold and silver as "semi-exchangeable" if not practical dual standards.
After decades of mannered stability, a once ubiquitous gold exchange standard crumbled under international economic pressures resulting from World War I. American dollars that had long been expressed as "gold dollar" or "silver dollar" or "greenback dollar" all became simply "a dollar." Coin collectors used their newly equal dollars to enhance collections, fill coin boards and examine pocket change for rare and valuable coins. The business of coins became part of the collection of coins and drew within it a new diversity of hobbyists and businesses.
During the interwar Great Depression period, Treasury began a large construction and modernization plan for the mints. This included separate bullion depositories for gold and silver, enlargement of existing mints and a proposed new mint in Indiana. Director Nellie Ross reinvigorated the Mint Service with better training, heightened security, improved facilities and crucial direct oversight.
With World War II came new, often secret roles for the Treasury and Mint Bureau. Saudi Gold and other Tales from the Mint describes how they became lenders of war materials, international coin producers, and unexpected sources of foreign aid designed to improve America's war efforts. The Department of State seemed, at times, to use the Mint Bureau as its own adjunct; bypassing a Congress reluctant to take a long view of international relations.
World War II produced the greatest single disruption of human activity ever experienced. The rise of large-scale totalitarianism, weapons of unimaginable destructive capability, and economic distortion forced Great Britain, the United States and their allies to take extraordinary measures to make the world safe for democracy.
Central to this was securing the cooperation of allies and non-aligned states for raw materials, overflight permission, and advance base logistics planning. Our title, Saudi Gold and other Tales from the Mint, focuses on one of many events involving manufacture of coinage, lend-lease arrangements and, especially on relations between the Kingdom of Saudi Arabia and the United States. This was one of personal kindness, connection and respect between President Roosevelt and King Abdulaziz bin Abdul Rahman Al Saud. America's diplomatic goal was not oil – we were self-sufficient – but access to a transportation base for troops required for the expected invasion of Japan. The gold discs which coin collectors associate with Saudi Arabia were only incidental, but after decades of confusion we present what actually happened.
Last comes an examination of two of our most iconic coins. The first honors the wartime President who led with courage and commitment. The second recognized a man who held no great political office, but became a revered American national philosopher.

Chapter Summary:

CHAPTER 1 – CROWNS OF GOLD, FEET OF CLAY
America was officially on a "gold standard" from 1900 to 1974 although its practical beginning was in 1834. Through political, economic and social changes gold seemed to be the basis of financial stability –– until one day the luster peeled off.

CHAPTER 2 – WHEN A DOLLAR IS A DOLLAR
During World War I, the United States learned that its economy could function very well without gold coins in circulation. Gradually gold was consolidated into national vaults. With nationalization of gold and silver every dollar became identical with every other dollar.

CHAPTER 3 – BETWEEN THE WARS TO END ALL WARS
While America stood aside in world events during the "Roaring Twenties," Presidents Harding, Coolidge and Hoover cut domestic budgets and discouraged capital investment in minting technology. The three great U.S. Mints stagnated in neglect and ineptitude until appointment of Nellie Ross as Director of the Mint in 1933.

CHAPTER 4 – MISSING 1928 DOUBLE EAGLES
A bag of 1928 double eagles was missing from the Philadelphia Mint. The Secret Service investigated down to the dust on remaining coin bags but came up empty handed.

CHAPTER 5 – AMERICAN GOLD AFTER NATIONALIZATION
Hoarding of money by frightened citizens contributed to the Great Depression, but others sought to gain advantage from the situation, and some fortunate few found themselves owners of newfound treasures.

CHAPTER 6 – COIN COLLECTING DURING THE DEPRESSION
Shortage of cash did not deter people from engaging in hobbies and other inexpensive diversions. Coin collecting experienced a resurgence fueled by commemorative half dollars, inexpensive coin folders, and the prospect of finding a valuable coin in pocket change.

CHAPTER 7 – TREASURY'S WARTIME SECRETS
World War II was waged on many fronts and by every part of the United States government and people. Some of the war made headlines, some was out of public attention, and some was known only to a few.

CHAPTER 8 – GOLD DISCS FOR THE KINGDOM OF SAUDI ARABIA
The Kingdom of Saudi Arabia controlled vast petroleum reserves, but the United States was more interested in access to a strategic staging point to support a potential invasion of Japan. Gold bullion discs were part of the American plan.

CHAPTER 9 – FRANKLIN D. ROOSEVELT DIME
FDR was the only President many Americans had known. He was also the most dynamic since his cousin Theodore held the same office. FDR's sudden death only a month before victory in Europe shocked the nation and world.

CHAPTER 10 – AN AMERICAN ORIGINAL
America has long had a fascination for the quirky yet practical genius of Benjamin Franklin. He was never elected to office but remains better known than most of the prominent men who became political leaders.

Binding: Hard Cover
Edition: 1st
Publication Date: March 6, 2023
Size: 8.5 x 11
Pages: 258
Products You May Like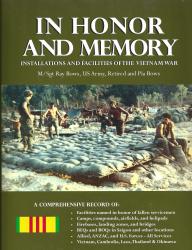 $59.95
Sale Price:
$49.95
Product is out of stock
$159.00
Sale Price:
$127.19