Scott Identification Guide to US Stamps, Regular Issues 1847-1934
Purchase
SKU: 15632
MODEL: Z807
AUTHOR/EDITOR: Charles N. Micarelli
ISBN 13: 9780894876912
ISBN 10: 0894876910
EAN: 9780894876912
MADE IN: USA
Description
The seventh edition of the Scott
Identification Guide to U.S. Stamps
by Charles N. Micarelli and the Scott catalog editors has been thoroughly updated to reflect all the changes made since publication of the sixth edition in 2013, as well as changes and updates in the annual Scott
Specialized Catalogue of United States Stamps & Covers.
Through the use of charts and illustrations, get the vital information you need to make confident identification of classic and early 20th-century U.S. regular issues. Each of the nine chapters features detailed illustrations and summary tables for each issue that help you recognize subtle differences that can mean thousands of dollars between stamps with similar designs. This easy-to-use book is arranged by stamp design and denomination, so you have the entire history of a definitive series right at your fingertips. A "must-have" reference for any serious U.S. collector, the Scott
Identification Guide to U.S. Stamps
picks up where the U.S. Specialized catalog leaves off.
Illustrated in color.
Binding:
Paperback
Edition:
7th
Publication Date:
2023
Size:
6x9
Pages:
156
Products You May Like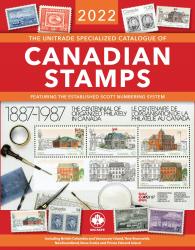 $65.95
Sale Price:
$49.49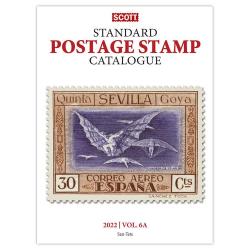 $139.99
Sale Price:
$94.99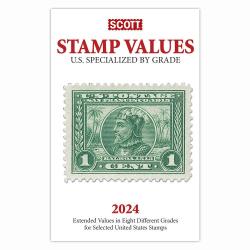 $39.99
Sale Price:
$31.99