Sleek Automatic Banknote Counter/Counterfeit Detector
Purchase
SKU: 61130
MODEL: Bill Counter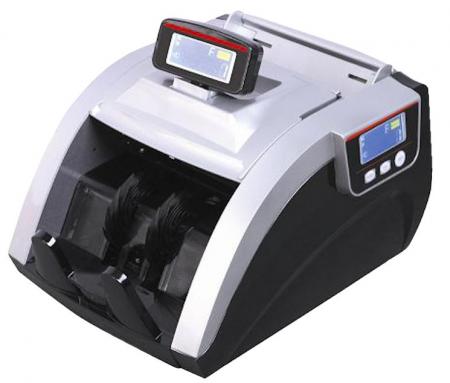 Description
Commercial size and type banknote counter (stands about 10 inches tall, 9 inches wide, 12 inches long and weighs almost 15 pounds). The counter has a digital readout display on both the top and the side so that it can easily be viewed by two parties. Counterfeit detection provided with both ultraviolet and magnetic technology. Counting stops and an alarm signals if counterfeit bills are detected. The machine can be set to batch mode to count a specified number of bills or left free to count all that are put in the hopper. The counter starts automatically when bills are put in the hopper and stops when all are counted. Key features:
Counting speed of 1000+ pieces per minute
Hopper capacity of 130+ pieces
Counting range 1-999 pieces
Preset range 1-999 pieces
Size of countable bills: 100-190mm long by 50-90mm wide
Thickness of countable bills: 0.075-0.15mm
1 Year Warranty from manufacturer
Runs on typical household AC110V/60Hz electric current
Made in China and some of the printed materials have awkward translations to English.
Products You May Like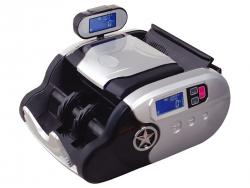 $599.99
Sale Price:
$449.99