Stanley Gibbons Commonwealth Stamp Catalogue: Australia
Purchase
SKU: 1567511
MODEL: R2871-18
ISBN 13: 9781911304234
ISBN 10: 1911304232
EAN: 9781911304234
MADE IN: Wales
Description
This catalogue provides a comprehensive priced listing of the stamps of Australia, the Australian States, Australian Antarctic Territory, Christmas Island, Cocos (Keeling) Islands and Norfolk Island, as well as the pre-independence issues of Nauru and Papua New Guinea. Listings up to 1970 are extracted from the 2019 Commonwealth and British Empire Stamps catalogue. Later issues have been updated and priced for this edition.
Key Features:
This best-selling catalogue is the most authoritative and up to date single volume listing of Australian stamps on the market.
Includes Stanley Gibbons detailed listings of the increasingly popular 'States' stamps, recognised worldwide as the standard reference work.
Fully priced listings of Booklets, Postage Dues and Official stamps, including the 'OS' perforated stamps of New Guinea, Papua and the Commonwealth of Australia. The Telegraph stamps of the Australian States are also now included.
On-cover 'multipliers' are provided for all stamps to 1945.
Includes British Commonwealth Occupation Force (Japan), Australian Antarctic Territory, Christmas Island, Cocos (Keeling) Islands, Nauru (to 1968), New Guinea (including German New Guinea), Norfolk Island, Papua and Papua New Guinea (to 1975).
Updated design index for Australia.
Thousands of price changes since the previous edition, particularly in the Australian States, with increases also in the early stamps of the Commonwealth, officials, postage dues and errors and varieties. Some of the increases in States pricing are very substantial, with a basic mint set of 'Sydney Views' up from £25,000 to £35,000 and the 4d. Western Australia 'Inverted frame' going from £140,000 to £180,000. There are many changes, both up and down, to more recent and more modestly priced stamps as well, so if you continue to rely on the 10th edition, you will be at a severe disadvantage.
Fully updated with Australia new issues listed to early 2018.
New for this edition:
In Australia there is a new note giving assistance in distinguishing between the three single Crown over A watermarks found on the Kangaroo and Map definitives.
There are new illustrations, notably in the New South Wales 'Sydney Views' and Papua 'Lakatois' and a number of additions have been made to the listings of booklets and watermark varieties.
New plate varieties include the 'Falling mailbag' on the 1931 3d. Airmail stamp of Australia and the 'Halo' flaw on the 1d.
Coronation stamp of Papua.
Detailed Contents:
The Stanley Gibbons Australia Catalogue is a detailed and highly informative catalogue, ideal for any collector who specialises in the stamps of this area.
Apart from the stamps of the current issuing countries, the Stanley Gibbons Australia Catalogue covers a number of other areas of interest:

Australian States: New South Wales, Queensland, South Australia, Tasmania, Victoria, Western Australia
Australia
British Commonwealth Occupation Force (Japan)
Australian Antarctic Territory
Christmas Island
Cocos (Keeling) Islands
Nauru (1916-1966)
German New Guinea (1888-1914)
New Guinea (Australian Occupation, 1914-1923)
New Guinea (Mandated Territory, 1925-1939)
Norfolk Island
Papua (British New Guinea, 1901-1941)
Papua New Guinea (1952-1975)

New issues updated as follows:

Australia – up dated to August 2018
Australian Antarctic Territories – March 2018
Christmas Island – August 2018
Cocos (Keeling) Islands – June 2018
Norfolk Island – July 2018
Binding:
Paperback
Edition:
11th
Publication Date:
November 30, 2018
Size:
6.6x9.4
Pages:
416
Products You May Like
$59.99
Sale Price:
$47.99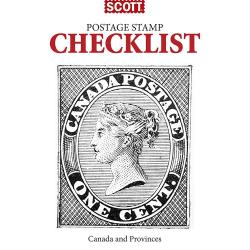 $19.99
Sale Price:
$14.99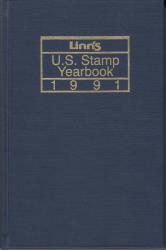 $35.00
Sale Price:
$17.49