Stanley Gibbons Stamp Catalogue: Germany
Purchase
SKU: 1568412
MODEL: R2836-18
ISBN 13: 9781911304227
ISBN 10: 1911304224
EAN: 9781911304227
MADE IN: Great Britain
Description
Awarded a Vermeil medal in the Philatelic Literature category at Praga 2018. The history of Germany is both complex and interesting making it an exciting area of philately for anyone interested in both social history and philately. The Stanley Gibbons Germany catalogue is the only one published in English that contains all the stamps of Germany from the early States, through the two World Wars, the reunification in 1990 up to modern-day Germany.

Key Features:
Revised version of the International Philatelic Glossary in five languages (English, French, German, Spanish and Italian).
Prices revised.
Updated Germany design index.
Germany Flowers series revised and now using Y numbers to make adding additions easier.
Specimen stamps now included.
A helpful guide included to aid the collector in using the catalogue.
Contact details are provided for societies with an interest in Germany.
Major varieties including perforation, watermark and shade variations, overprint types and major errors are included.
Booklets are listed and priced and notes are provided on Machine Labels.
Detailed Contents:
The Stanley Gibbons Germany Catalogue is the only catalogue published in English which covers all the stamp issues of Germany in a single volume. It is a detailed and highly informative catalogue, ideal for any collector who specializes in any aspect of German stamps.
Information is provided at the beginning of each country covering history, early stamp issues and currency changes. Modern Germany new issues updated to February 2018.
Apart from the stamps of the current issuing country, the Stanley Gibbons Germany Catalogue covers a number of other areas of interest, including:
German States
North German Confederation
Alsace and Lorraine
Germany, 1871--45
Allied Occupation of Germany
Berlin (Western Sectors)
German Democratic Republic (East Germany)
German Occupation Issues, 1914--18
Allenstein
Danzig
Marienwerder
Memel
Saar
Schleswig
Upper Silesia
German Occupation Issues, 1939--45
German Occupation of the Channel Islands
Cameroun
Caroline Islands
German East Africa
German New Guinea
German Post Offices in China
German Post Offices in Turkish Empire
German South West Africa
Kiachow
Mariana Islands
Marshall Islands
Samoa
Togo
Edition:
12th
Publication Date:
2018
Size:
6.5 x 9.5
Pages:
432
Products You May Like
$35.00
Sale Price:
$17.49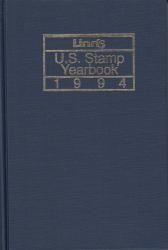 $35.00
Sale Price:
$17.49