DOWNLOAD: Journal of Numismatic Research -- Issue 5 -- Winter 2014 (The Women Who Ran the Mint)
Purchase
SKU: 149202
AUTHOR/EDITOR: Roger W. Burdette
ISBN 13: 9780989959520
ISBN 10: 098995952X
EAN: 9780989959520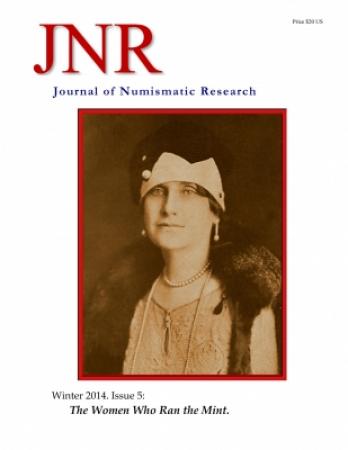 Description
This issue of the Journal of Numismatic Research, Winter 2014, examines the roles and relationships of female managers in Mint Bureau operations. Women had worked at the Philadelphia Mint since 1850, but it was not until 1875 that the first woman with professional qualifications was hired. Another generation passed before a woman, Margaret Kelly, was assigned to management responsibilities.
Over the next thirty years Kelly and then Mary O'Reilly gradually expanded the management responsibilities of women until the first female director, Nellie Tayloe Ross, was appointed by President Roosevelt in 1933.
Three interconnected articles reveal the social, technological and political changes that opened professional and managerial jobs to women, and explore forces that brought these three women into positions of authority over the nation's coinage.