HE Harris Stamp Album -- US Liberty I, Part C
Purchase
SKU: 80010
MODEL: 0794837875
ISBN 13: 9780794837877
ISBN 10: 0794837875
EAN: 9780794837877
BARCODE: 9780794837877
Description
The
H.E. Harris Liberty Stamp Album, Volume I
is a philatelic masterpiece with every space beautifully illustrated with a picture of the stamp that goes in that spot. The album is designed to include Unitited States Regular, Commemorative, Air Post, Special Delivery, Postage Due, Official, Federal Hunting Permit and Confederate States Issues. Also, U.S. stamp identifier and stamp history for commemoratives.
The
H.E. Harris Liberty Stamp Album, Volume I
comes in four parts. This is Part C which covers the years 2007 to 2016 and consists of 322 pages which are hole punched to fit either 2-post or 3-ring binders. Pages for the
H.E. Harris Liberty Stamp Album, Volume I
, Part C are available by themselves or bundled with a handsome, sturdy two-post binder designed especially for the series. Save when you both both the pages and the binder.
Products You May Like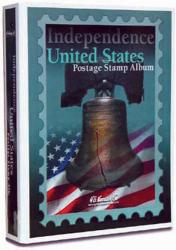 $22.99
Sale Price:
$17.19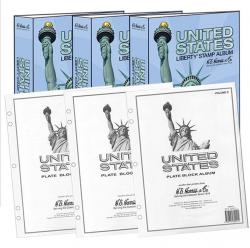 $180.00
Sale Price:
$139.99