The Standard Handbook of $1 Web-Fed Notes -- 1988A, 1993, 1995
Purchase
SKU: 11996
AUTHOR/EDITOR: Bob Kvederas Jr. and Bob Kvederas Sr.
Description
In 1986, the Bureau of Engraving and Printing (BEP) began a developmental program to accelerate production of $1 Federal Reserve Notes using an experimental press. This press technology would be based on a newspaper style (Web-Fed) of printer, using a continuous roll of currency paper, instead of Sheet-Fed presses that have been used since the 1870's. This modified Web-Fed press would attempt to produce Intaglio impressions of one-dollar bills at high speed, tripling the output of the Sheet-Fed presses. This book covers the period of when the new press was announced in May of 1992 until it ceased production in November of 1996. The test and production bills, produced by the press, had different combinations of front and back plates printed to determine the best engraving depths and ink formulas to use. The press suffered from technical issues and from high production spoilage rates causing its ultimate demise. Just a small percentage of Web-Fed notes were produced and released into circulation. The total production of regular $1 Federal Reserve Notes printed for the series of 1988A, 1993, and 1995 was 38.2 billion notes, with the Web-Fed press only producing 303.3 million notes or 0.79% of that total.
The information compiled in this book was obtained via a Freedom of Information Act (FOIA) request to the Treasury Department and the BEP. This book was compiled using that data plus notes observed in circulation, combined with data from other collectors and dealers of paper money across the country. Now, in its 3rd edition, this Standard Handbook covers all known and verified data about these test and production currency notes from the Web-Fed press. The book is organized by Federal Reserve Note Series 1988A, 1993, and 1995. It also shows representative pictures and values, in various grades, of each of the currency notes that were produced. In addition, it has an extensive section on Error Currency Notes produced by the Web-Fed press and other process errors that were printed. Each section has a synopsis of key facts and tables of important data. The Standard Handbook also has an article by legendary researcher/writer, Peter Huntoon, about earlier tests that were done at the BEP from 1909 to 1969.
The book is 164 pages long and spiral bound, for ease of use. This book is the 3rd edition printed in May 2018, with the 1st and 2nd editions being printed in June of 1999 and June 2004, respectively. There were only 900 copies of the 3rd edition printed. This book is a valuable resource for researchers, collectors, dealers, and auction houses.

Binding: Spiral Bound Paperback
Edition: 3rd
Publication Date: May 2018
Size: 5.5x8.5
Pages: 164
Products You May Like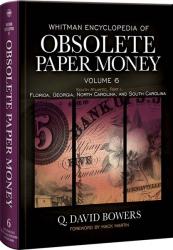 $69.95
Sale Price:
$52.49
$44.99
Sale Price:
$33.69
Product is out of stock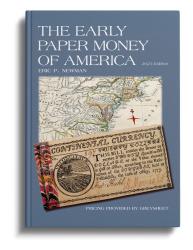 $150.00
Sale Price:
$139.99