Lighthouse Vario 1C Pages -- 1 Pocket -- Professional Pack of 25 -- Clear
Purchase
SKU: 285003
MODEL: 346632
Alt. Model: VARIO1C/25
EAN: 4004117443787
BARCODE: 4004117443787
MADE IN: Germany
Description
Lighthouse Vario sheets are the most versatile system available with 18 different variations of pages. They fit a wide variety of collectibles including paper money/banknotes from any country, stamps, souvenir sheets, booklets, coil stamps, first day covers, postcards, phone cards, hotel room key cards, casino slot cards and many more similar collectibles. Clear Vario pages are made of archival polyester and are 100% acid-free and chemical softener-free. Originally developed for stamp collections, they have been chosen by experienced collectors all over the world time and again. Lighthouse Vario pages are made to fit
Lighthouse Vario Binders
and work best when used with Lighthouse Vario Binders. However, Lighthouse Vario pages will also fit these other binders sold by Wizard:
Higher volume users for Vario pages can save money with these Professional Packs of 25 pages. Also available in
Black
and in a smaller pack of 5 (
Vario 1C
). Use
Lighthouse Vario Black Interweaves
as page separators, if desired.
Page Size: 8.5 x 11 inches (216 x 280 mm)
Pocket Size: 7.625 x 10.25 inches (195 x 263 mm)
Products You May Like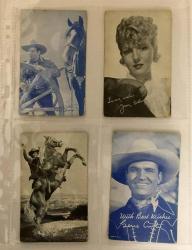 $27.95
Sale Price:
$23.79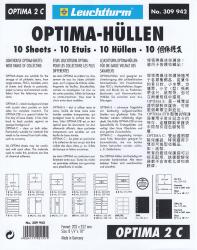 $15.95
Sale Price:
$13.59